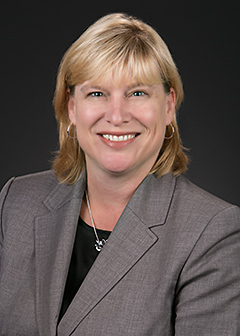 Director, Tax Services
504-831-4949
jenm
bb-cpa.com
TAX PLANNING AND COMPLIANCE
STATE TAXATION
NON-PROFI T
Jennifer C. McGinnis, CPA is a Director of Tax Compliance and Consulting Services. Her area of specialization is state taxation, tax planning and compliance and non-profit taxation. She joined the firm in 1993 and has over 25 years experience in taxation. Her clients include individuals, oil and gas entities, a variety of businesses and non-profit organizations. She also provides tax planning and compliance for complex real estate transactions. She received her Bachelor of Science from Louisiana State University.
She is the designated "Expert on Louisiana Tax Law" by the AGN International, a prestigious association of almost 200 accounting and consulting firms with nearly 400 offices worldwide. In that capacity, she provides advice and counsel relative to Louisiana tax law to those firms.
She is a member of the Society of Louisiana CPAs and a member of the American Institute of CPAs. She is also frequent presenter to various groups regarding the 2017 Tax Cuts and Jobs Act. Jennifer is a member of the New Orleans Estate Planning Council and the Krewe of Muses.
Back to Our Team