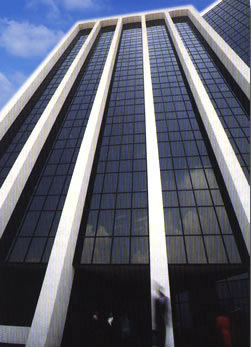 Bourgeois Bennett is proud to be one of the oldest locally-owned accounting firms in the state. Founded on February 1, 1923 by sole practitioner Sidney Bourgeois, Jr., we have grown to a firm of 16 Directors with a staff of over 40 professionals in our offices in Metairie, Houma and Covington. All Directors hold membership in the American Institute of Certified Public Accountants and several are active on the national level. Our eligible professionals hold membership in the Society of Louisiana Certified Public Accountants (SLCPA) in which several of our current and former members have served as its President.
We put our expertise and experience to work while providing each client with the personalized service and advice that have become the hallmark of our reputation and longevity.
The ability to effectively adapt to changes and shifting circumstances is one of the many reasons Bourgeois Bennett, CPAs & Consultants has been able to meet the needs of our diverse client base which includes corporations, professional service organizations, entrepreneurial ventures, law firms, family businesses, governmental agencies and not for profit organizations as well as individuals. Our teams stay abreast of the newest technologies, trends and developments. Staff members, leaders in their fields and in the community, actively pursue additional knowledge through professional skills training. And our intense study of our clients' operations gives us the ability to design and implement long and short range financial strategies, set goals, solve problems, seize opportunities and celebrate their success.
---
Bourgeois Bennett has enjoyed a long and prosperous history in both its own business and in its contribution to our community. It is heavily involved in community service, civic, religious and professional organizations throughout the region, state, country and world. Five of its current and former Members served as President of the Society of Louisiana Certified Public Accountants; several have served on various boards of the American Institute of CPAs (AICPA) and the AGN International, a professional association of CPA firms throughout the world.
American Red Cross
Archdiocese of New Orleans School Board
Association of Employee Benefit Planners
Boys Hope Girls Hope
Bright School
Board of Trade
Bureau of Governmental Research
Campfire Boys and Girls
Catholic Charities Association
Contemporary Arts Center
Crimestoppers
Boy Scouts of America
East Jefferson Business Association
Elmwood Business Association
Fore! Kids Foundation
Greater New Orleans, Inc.
Greater New Orleans Sports Foundation
GPOA Foundation
Houma-Terrebonne Chamber of Commerce
Information Technology Alliance
Institute of Mental Hygiene
Jefferson Chamber
Jefferson Performing Arts Society
Jefferson Young Leaders
Jewish Endowment Foundation
Junior Achievement
Junior League
Kiwanis Club of Houma
K Bar B Youth Ranch
Legatus of New Orleans
Louisiana Association of Business & Industry
Louisiana Technology Council
Louisiana Restaurant Association
Leadership Terrebonne
Loyola Alumni Association
Magnolia School
Metropolitan Area Committee
New Orleans Estate Planning Council
Rotary Clubs International
Sisters of St. Joseph
St. Michael's Special School
South Central Industrial Association
Touro Infirmary Foundation
Tulane Association of Business Alumni
Tulane Accounting Advisory Council
United Way
UNO Accounting Advisory Council
UNO Alumni Association
UNO Business Council
United Cerebral Palsy
Volunteers of American
Visiting Nurses Association
WYES-TV
Women's Professional Council
World Trade Center
Young Leadership Council
---
At Bourgeois Bennett, we help private companies, governments, non-profits and individuals thrive in the shifting circumstances of our times. Our clients are diverse, yet they have found something in common at Bourgeois Bennett. They know we will work with each of them to design and implement financial strategies, set goals, solve problems, seize opportunities and celebrate success. And, they know we've done so since 1923.